If you don't have a separate room for your child, you have alternative ideas. Carve out a space like the corner of a room, a small alcove, or a large closet.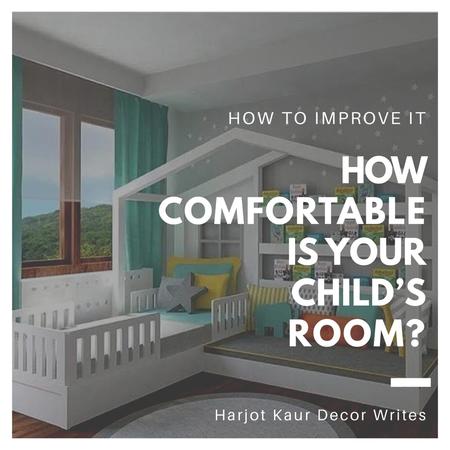 If you dedicate a space to studying your child will be more productive rather than sitting and studying at a place you use for other things, like your bedroom, living room or kitchen. To separate a study space from the rest of a larger room, use curtains or separators. Avoid using the bed for study. The human mind is conditioned to rest on a bed and children tend to lose focus while studying on the bed.
Kids spend most the part of their day at their study desks. Uncomfortable furniture can take a toll on health and can have lifelong ill-effects, especially the back and the spine. Make sure that study chairs are high enough and that your child is able to keep his feet comfortably on the ground. Since kids grow fast, prefer buying chairs with adjustable height. Avoid buying chairs with a stretchable back, they tend to induce lethargy in kids. The table has to be high enough to keep children's back straight. The best idea is to take them along when buying furniture, so you can make them sit on the chair and see whether it suits them. In an attempt to not make things very boring for them, choose nice colours to bring life into the room. Creams, off whites and light yellows are great choices, although lighter shades of any colour would do no harm.
The temperature of the room has to be appropriate at all times. Keep temperature at standard so your child gets used to it.