If you want you can paint or add wallpaper to the study room, but its best suitable to stick with a light color.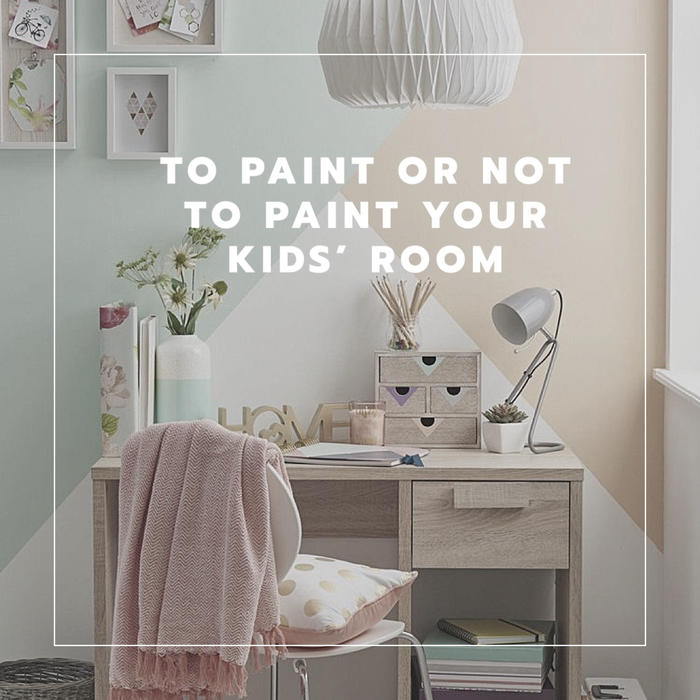 A dark color will make the space feel more cramped, but a pale color reflects the light and opens up the space so choosing light and soothing colours for your kids room is always best. While markets are flooded with colours and shades to brighten up kids rooms, you have to be careful with your choice.
Surroundings have a greater impact on kids than adults, since kids aren't prepped to decipher the effect readily. The colors should be relaxing yet stimulating, and the area should be neat and tidy. Off whites, creams and yellows are a great choice for kids' rooms. Colors like oranges, greens, and even deep greys are perfect for studying because they are stimulating colors that are known to help people stay focused.
Make sure that any jazzy wallpapers or wall art designs you choose do not face the kids while they are at study-they are a great distraction. Orange and red and energizing colors, while orange and purple induce creativity. Instead of using these colors to paint entire walls, which can be overwhelming at times, adding these colors to room décor is a great idea. Use bedsheets, day blankets, cushions, wall pieces, table covers, and rugs in these colors.