Often, we are at crossroads when it comes to this one; what to do with old furniture which you don't use anymore, or the one which doesn't match your renovated home anymore, or which you are just tired of using.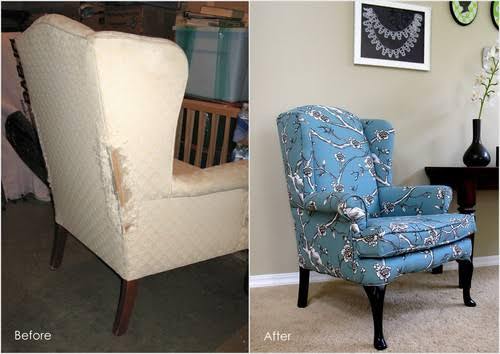 Did you know that you can re-paint, re-polish and refurbish your furniture to make it look like new in no time? We tell you how it's done.
Re-Painting All your furniture can be repainted-even if it is laminated, the laminates can be changed if damaged too much, and the same laminate can be repaired too. Other than that, already laminated pieces can be painted in the color shades of your choice. So, all upgrade is possible if you've renovated your home. You need not throw away pieces that are still in good condition, only because they don't match your ambiance anymore.
Re-polishing. Has the polish got damaged? Has it chipped off your doors and windows, or your furniture? It can too, be re-polished. If the damage is too high, new colors would be darker that's the only hitch. But if you are fine with that, you can give a go-ahead.
Changing hardware have you ever thought of changing handles or knobs of old cupboards or dressers and update them? Yes, this is a high return on investment proposition. Just by doing this much, you would let your furniture breathe fresh and new. Also, if you've changed your décor style from, say, ethnic to a more contemporary one, it's easy to get your furniture in sync, just by changing the hardware.
AccessorizingDecorative cut-outs made of MDF and Plaster of Paris, changing cushions, adding throws, adding pillows, adding lace, pins, borders, and covers add more drama and raise the mood of the entire atmosphere of the room.
Re-upholstery is a great technique to enliven your furniture pieces. The furniture showroom managers would not tell you this, but if the frame of your sofa is okay and not cracked, the fabric can very well be changed. If you wish to change your décor and are thinking about what to do to your sofa to update it, reupholstering is a great technique.
Changing parts I had a glass top center table, which I completely detested. At one point in time, I was about to throw it away. I was in the market and saw those platforms in the fish market where they put their fish on a wooden platform, very rustic, old looking, but very beautiful. I got the idea to change the glass with a rustic wooden tabletop, and it gave my room a pretty French country home look to die for.